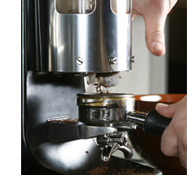 FIR knows it is important to have a smooth and silent motor driving your grinding machine. Respecting your overall dimension requirement, we have the motor to obtain the desired grinding force, while keeping the machine surface at the lowest possible temperature.
FIR can provide separately, both the shaft and the winding, to fit directly in your grinding machine housing.
Pump motors for coffee grinding machines
The optimization of the motor directly in the coffee grinder guarantess the best performance.
For more product information, click here.