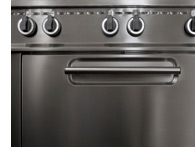 FIR Group is a leader in the design and development of AC fan motors for commercial convection/combi ovens.
FIR Group provides complete packages, including motor and blower wheels, to meet the most demanding requirements.
AC induction motors
The special mechanical construction of the motor allows for a reduction in the overall dimensions of the oven, and places the motor near the cooking room without causing damage to the motor itself.
Placing the motor directly in the oven with the fan, insures the best ventilation performance and keeps a uniform temperature inside the cooking room.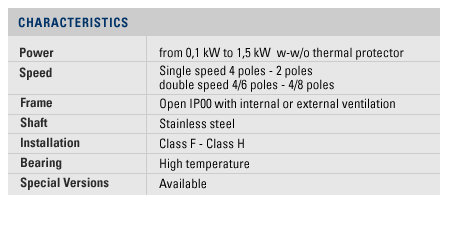 For more product information, click here.