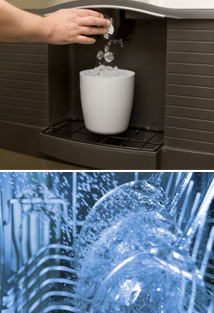 The FIR Group is a leader in the design and development of AC pump motors for commercial dishwashing machines and ice makers.
We have worked with the most demanding manufacturers for more than 40 years. This experience has enabled us to continually refine, improve and expand our line of pump motors for dishwashing machines and ice makers.
FIR Group products
Our products consist of centrifugal pumps mounted on asynchronous induction motors. The pump body construction material enables the use of the most common detergents and rinse aids, and operates reliably even with non-stop use.
FIR's use of thermosetting BMC material guarantees high performance and long product life even in high water temperature applications (from 60°C to 90°C). High end applications can take advantage of FIR's new Stainless Steel pump line.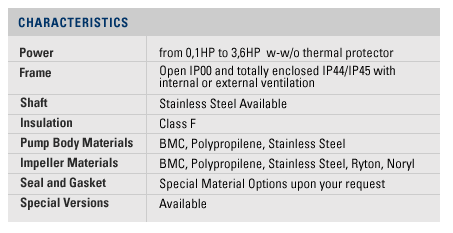 For more product information, click here.